Bringing Cygames to the World! Asian Business Development on Regional Operation Optimization!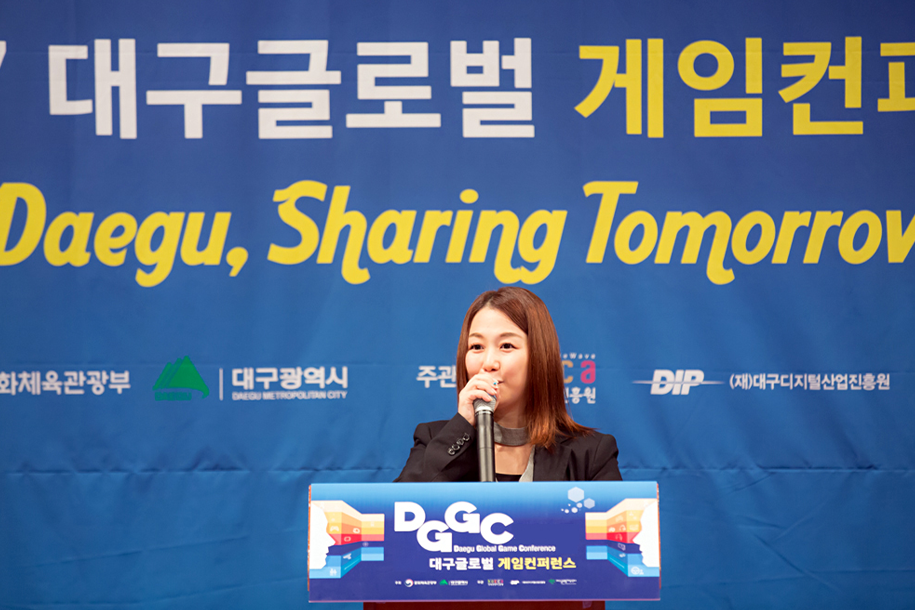 Many Cygames titles have successfully made the jump overseas, including Shadowverse, Princess Connect! Re:Dive ("Princess Connect!"), Dragalia Lost, and Granblue Fantasy: Versus. These games are played widely across Asia, and in recent years Cygames has opened branch offices in South Korea and Taiwan—each of which put forth great effort to create the best possible experiences for their player base. In this issue, we sat down with the director in charge of the Asia Operations of the main office and both branch offices to discuss how operations in Asia came about, as well as how business in the region differs from business in Japan.
Regional Director of Asia

Yuka

Joined Cygames in 2015. Instrumental to the founding of the PR team, she was given the opportunity in 2017 to oversee the South Korean branch office as part of the newly established Global Business Development.

Yuka currently heads Asian Business Development, supervising the division at the Cygames head office as well as the South Korean and Taiwanese offices. She spends two-thirds of the year in South Korea, with the remainder of her time in Japan and Taiwan.
Bringing Cygames to the world!
The creation and mission of Asian Business Development
What led to the decision of expanding overseas?
Yuka: It began with the release of Shadowverse in 2016. We had earmarked Shadowverse for global release as a prospective esport, and we founded the Global Business Development the following year to support its expansion outside of Japan. With that framework in place, global releases became a much more realistic possibility for our other titles as well.
It was at the announcement of the Korean version of Shadowverse in 2017 that led to the opening of our branch offices. We held it in Korea; it was Cygames' first-ever announcement party outside of Japan. Yuito Kimura, the producer of Shadowverse, saw the amount of media coverage there and was struck by the potential of the South Korean market. Mobile games are widely popular across Asia, and as a market, it has a userbase culturally in line with Cygames' content. To foster a closer connection with our users in Asia, we opened our South Korean branch office in 2017, followed by our Taiwan branch office in 2018.
What are the benefits of having a base of operations close to your users?
Yuka: The biggest advantage is the ability to communicate directly with our players. Asian markets outside Japan are quite different in that smooth, two-way communication with players is highly expected and considered the norm. Our Japanese administration team does a wonderful job communicating with our Japanese users, but the South Korean, Taiwanese, and Chinese markets hold much higher expectations in terms of speed of response to user feedback. Also, the prevalent social media platforms differ from region to region, so careful consideration and dedication are required to ensure that we are utilizing the right channels.
Social media in Asian regions is particularly notable for its bulletin board-style structure. In Taiwan, for example, even high-profile developers will often opt to deliver news and updates via a bulletin board-like system that allows players to communicate with each other. Things are similar in South Korea, but developers are also expected to manage social media platforms where they can communicate with their users and inform them of the latest news and events. Preserving that interaction is just as important offline as it is online, so more traditional practices like hosting user discussion panels are vital as well.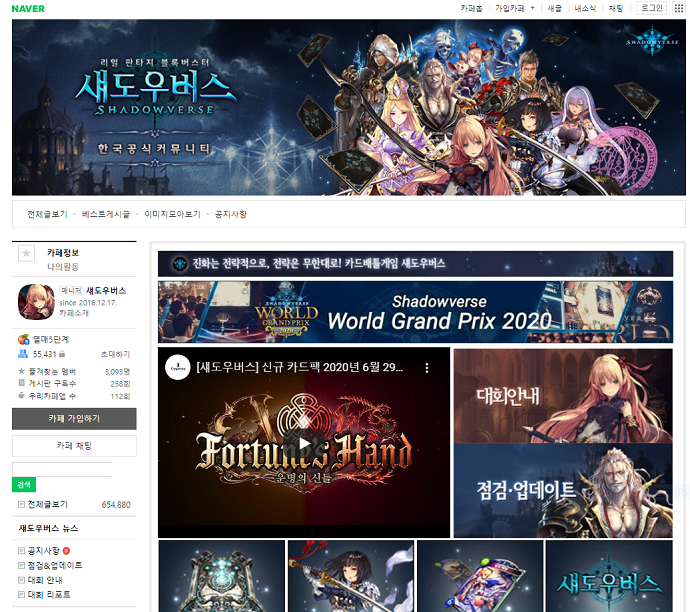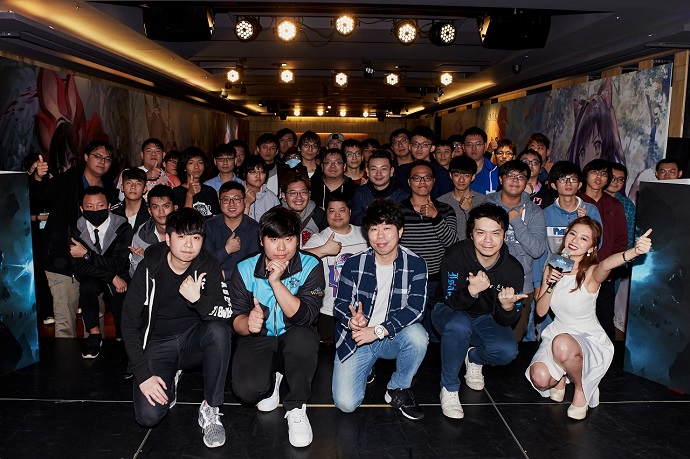 How are Cygames' titles received in the rest of Asia?
Yuka: Up until recently, we were only known among those with a particular interest in Japan and Japanese culture, but we definitely seem to have connected with a wider audience in the past two years. I think a lot of it is thanks to the success of Princess Connect! Over a year has passed since its traditional Chinese and Korean releases, but it still tops the rankings whenever an update rolls out.
We saw another success in the Asian market with the release of our simplified Chinese version of Princess Connect! Re:Dive in April of 2020. It had over six million preregistrations. Wherever I go, I pass by people on the street who are enjoying our game, and it makes me smile every time.
Why do you think Cygames' titles are so popular overseas?
Yuka: In regards to the simplified Chinese version of Princess Connect! Re:Dive, a large part of it had to do with our partner in the region, the entertainment enterprise Bilibili. They planned the release of the game in Greater China to coincide with the release of the anime, so both releases amplified each other.
Sequels and remasters of games are commonplace in Asian markets, but Cygames utilizes the strategy of cross-marketing through building transmedia franchises, which hasn't been as prevalent in Asia at large. This entails releasing variations of popular titles, such as Granblue Fantasy and Shadowverse, across different media platforms such as anime and manga. We were able to bring that to our users in Asian regions and it was received very well. I think that might be the primary reason behind our current popularity.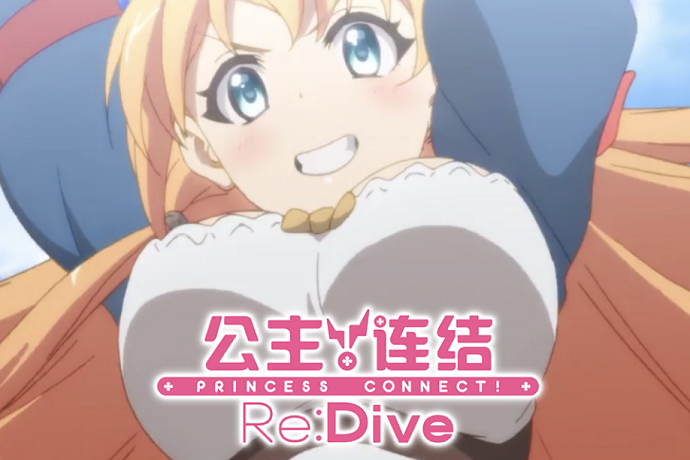 Building transmedia franchises certainly sounds like an effective way of helping different releases support each other. So who handles the day-to-day operations of your overseas titles?
Yuka: We have two different approaches. The first, such as with Shadowverse, is where we handle everything in-house, including development and management. The second is where we partner with a designated publisher in each region, such as with Princess Connect!, where the traditional Chinese version is handled by Taiwan's So-net, the Korean by Korea's Kakao Games, and the simplified Chinese by Bilibili. By working closely with experienced publishers in each region, we can ensure that all of our overseas users experience our games with the quality that they would expect of a Cygames title.
It sounds like you struck gold by combining your tried-and-tested strategies with your overseas partners' marketing power.
Yuka: Yes, we did. Although our approach does differ from game to game. For example, Shadowverse is available in over 150 different regions, and aside from a few exceptions, we handle all of the operations and distribution ourselves. Because it's is primarily a multiplayer game, and having a wide variety of opponents is important to an enjoyable multiplayer experience, we wanted to avoid splitting the player base up by region. So we manage it all together, to ensure that players from all over the world can battle each other under the same environment.
Another important factor to keep in mind is that this game aims to be an international esport. For that to be possible, all regions have to be on the same footing and uniform with each other.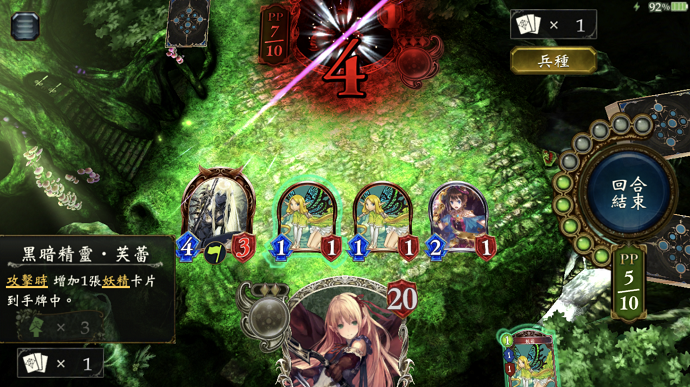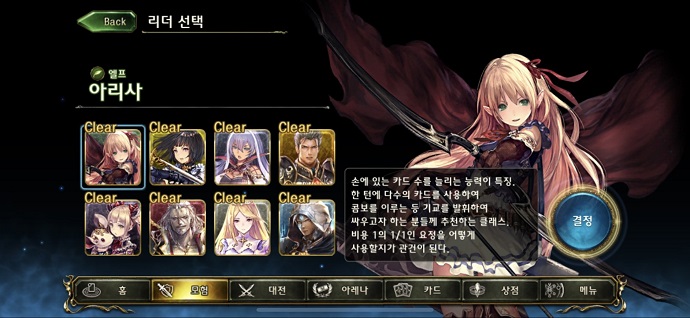 Characters and events are adapted to match up with each region's culture.
So what are the similarities and differences between Japan and overseas when it comes to events, campaigns, updates, and game operations?
Yuka: Things such as character illustrations and seasonal events might differ, according to a region's culture or local traditions. For example, the New Year is an important holiday in Japan, so we have a lot of events that coincide with that. However, other parts of Asia place more importance on other holidays, such as the Lunar New Year. Also, in the case of Shadowverse in China, many of Luna's illustrations have been adjusted for ethical reasons.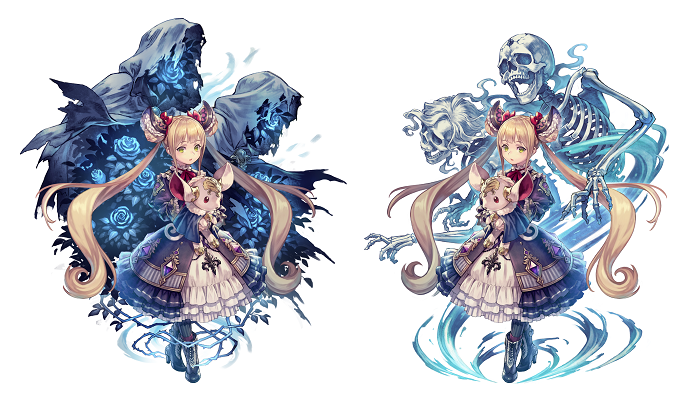 Yuka: While respecting each region's cultures and traditions, some aspects of our games will be left intentionally unchanged. One of these things is using characters to announce or present news to players. Although it's common in Asia to make in-game announcements or social media posts as though the characters were talking to the players directly, the announcements often don't line up with the characters' personalities. We value the integrity of our characters and the worlds they inhabit, and this is one of the things we make sure our partners and cooperate with us to preserve.
So you put a lot of thought into preserving the integrity of your games' worlds. What steps do you take to ensure the quality of the Japanese version isn't lost in translation?
Yuka: Cygames aims to be the best in entertainment, so anyone that we partner with, domestically or overseas, must meet our standards. When we release our games outside of Japan, we want to make sure everything is localized appropriately to a region's culture and customs—and that doesn't stop at the text. It also includes adjusting imagery or how a game is operated if necessary. Because we value the integrity of our characters and the worlds they inhabit, it's vital for everything including the story and dialogue to stay true to their original spirit.
To deliver a high-quality localized product and minimize any cultural barriers, each language has an in-house localization team so we can ensure that all content created by our partners can still be reviewed on our side. It's our IP, so we cherish not only the titles, but also the characters as if they were our children. We strive to ensure that our publishers will put the same amount of love and care into them. Differences in business practices and cultures mean that it's very rare for both us and our overseas publishers to be on the same page from the very beginning, so we must be clear about the standards we expect. However, through hard work and constant feedback, we can ensure that the products our publishers offer are in line with our vision.
I've heard that Asian Business Development is looking for people to help it expand. What kind of people would do well in this role?
Yuka: Although this may sound cliche, I think that someone who is looking for a new challenge would be perfect for this.
When I started the overseas branch office, it was Cygames' first experience with foreign law. At the time, there was no division or manager within the company who had experience with that sort of thing. I had to go and search for a property, visit the location to finish the paperwork and find the personnel myself. It was difficult, but I look back at it now as an extremely important experience. I originally worked in management regarding global manufacturing and trading companies and was able to take the experiences and lessons learned then and apply them to what I was doing at Cygames. It really made me appreciate all over again that there are no such things as useless experiences. Our Korean branch became three years old in May, and each day is more exciting than the last.
Another thing we're looking for is someone well-grounded, like a defensive player. We need people who are not only trying to be the best in entertainment, but business-oriented people who can help us expand overseas. There are many risky elements when doing business internationally, including different social situations, business practices, and ethics. They need to be understood, analyzed, and dealt with accordingly when starting a new project. We're looking for someone who can handle and execute that. Our company isn't just a creative company, it's also a place where one's more practical skills can shine.
While of course, we want people to like anime and games as I do, I would love to work with people with a wide variety of backgrounds and interests.
Lastly, what would you say are the goals of Asian Business Development?
Yuka: For now, our goal is to continue spreading our titles across Asia, and ultimately becoming the top brand throughout all regions there. We want people not only in Japan but all across Asia to say, "I want to try out this game—because Cygames made it."
Establishing services and a presence overseas is often met with skepticism. People assume that as soon as things don't go as you expect, you'll withdraw from the market immediately. Our goal is to assure our players that we'll be offering them quality products for years or even decades to come. We want all of our players across Asia to be able to trust we're a company here to stay and in it for the long run.
Careers
(Site is in Japanese)