A Behind-The-Scenes Look at Cygames Pictures's Making of the Princess Connect! Re: Dive Anime! (Part 1)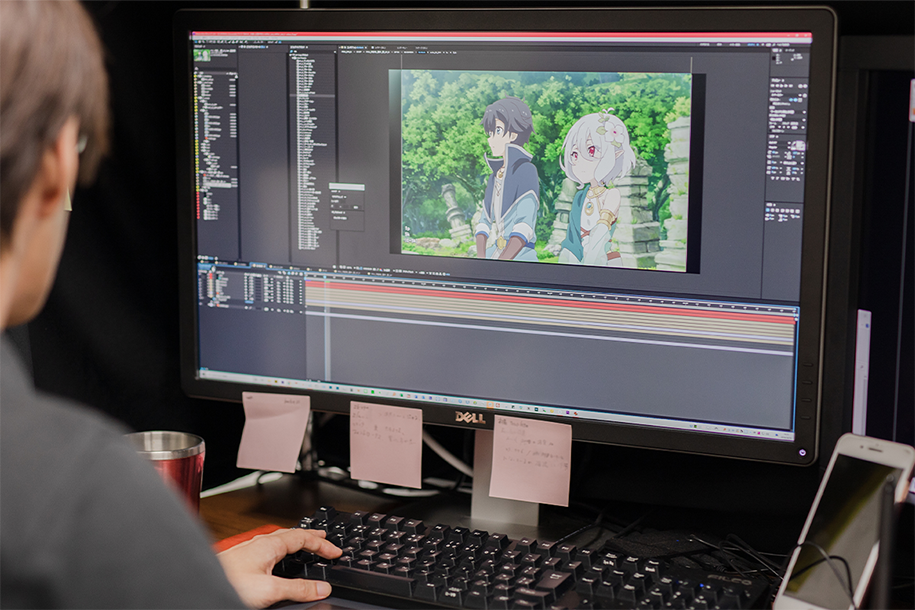 In February 2019, Cygames announced that its smartphone anime RPG game, Princess Connect! Re: Dive (henceforth Princess Connect R) would be made into a television anime series.
The production of this series will be handled by Cygames Pictures, Inc. (henceforth CyPics), which was also involved in the production of titles such as Mysteria Friends and Blade Runner Black Out 2022.
What is it like at the production office that's making the Princess Connect R TV anime, and what's unique about their approach? This will be a two-part article, the first part of which will reveal every nook and cranny of the production office and includes an interview with the company's managing director and producer of the anime!
What kind of company is Cygames Pictures?
CyPics was founded in 2016 as a Cygames group company.
It started out by creating the animations used in commercials and promotional videos for Cygames's games. At its heart, though, is the desire to preserve Japan's traditional anime culture for future generations, something that remains the case even today.
The first title CyPics worked on was Blade Runner Black Out 2022 (2017), which was connected to the Hollywood blockbuster movie itself. It received critical acclaim in both film and anime circles.
Now, CyPics is working on what it expects will become the studio's next flagship title, the TV anime version of Princess Connect R!
Let's have a look behind the scenes at the creation of the Princess Connect R TV anime!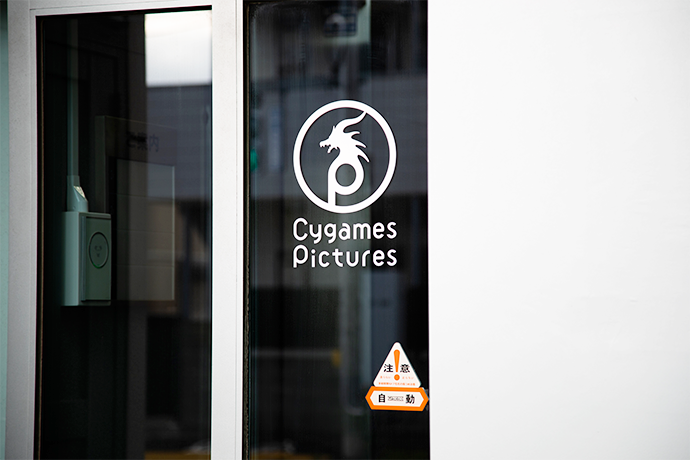 The company's office is currently located in Tokyo's Kichijoji neighborhood. Its first office was in Mitaka, but CyPics moved in 2018 to accommodate growing employee numbers.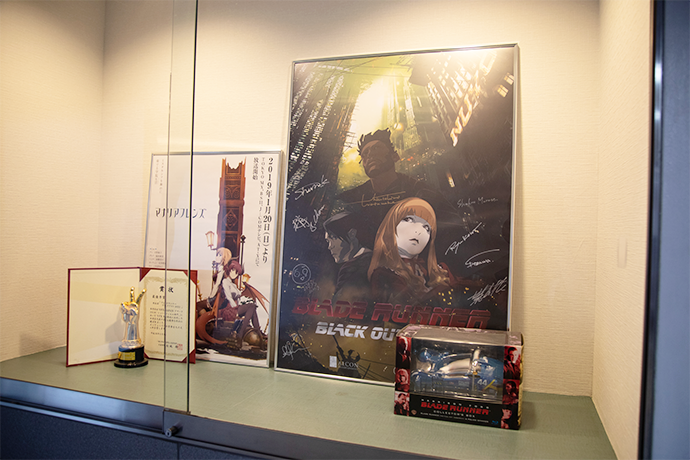 The showcase near the entrance displays posters and awards from previous titles. Blade Runner Black Out 2022 received top honors in the Short Film Division at the 2018 VFX-JAPAN Awards!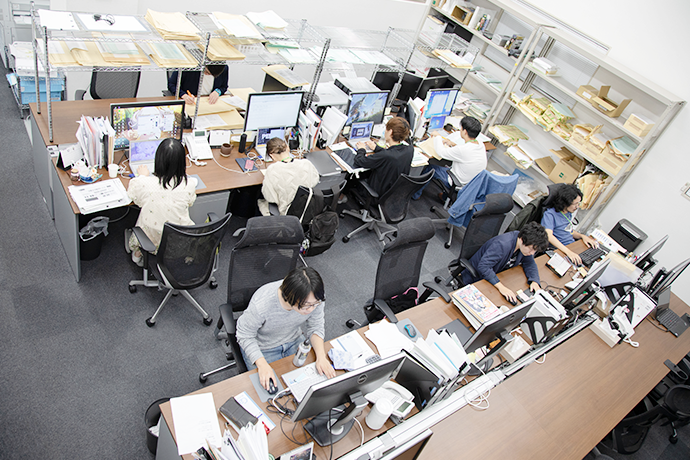 Here's what the first floor of the office looks like. This floor is primarily occupied by those responsible for managing the production process. They look after the animations, background art, CG, and other assets, while also making sure the production moves along smoothly.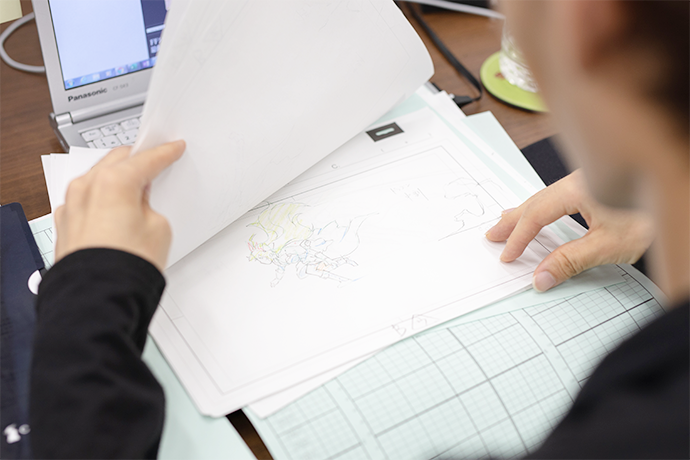 Here we see someone checking "in-betweens," single frames, all slightly different, that must be connected together to create a smooth animation. While there are an increasing number of studios that perform this work digitally, in-betweens are made using paper at CyPics before being uploaded into a video format.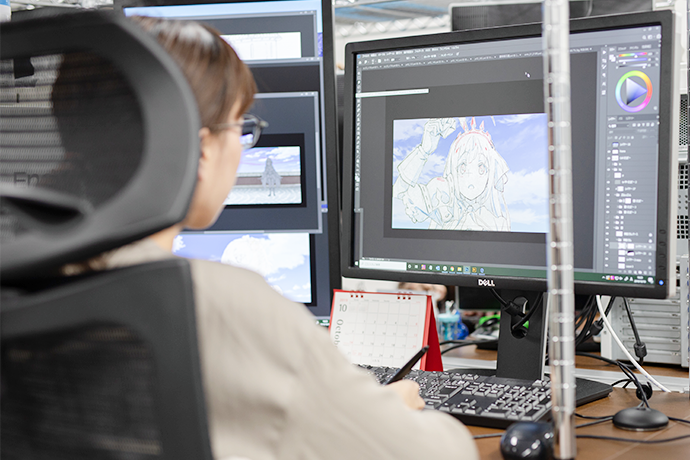 Next is the second floor of the office, where compositing, drawing of artwork, and CG work is performed. This staff member appears to be drawing a background while taking into account the placement of characters.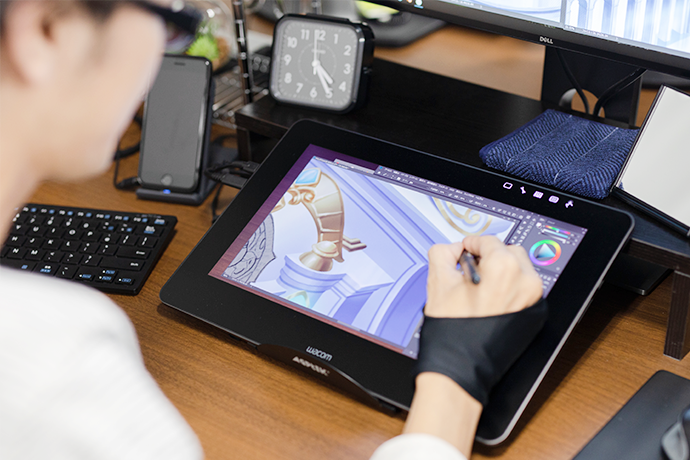 This is a background frame being created using a graphics tablet. In general, cutting-edge equipment is made available so that the performance of equipment doesn't turn into a quality bottleneck.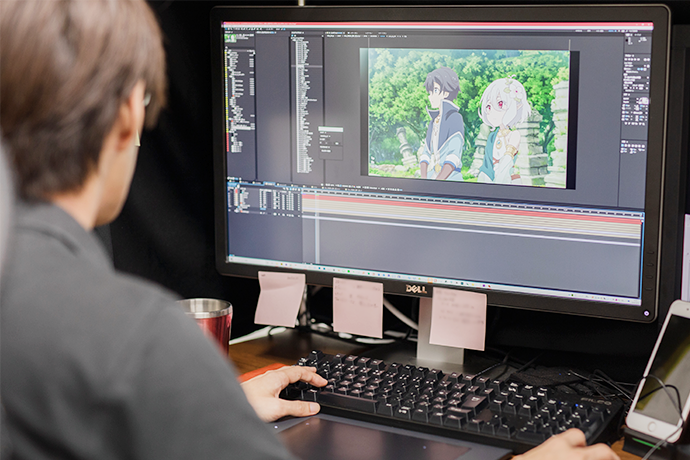 Here we see someone performing compositing work, where materials such as the character animations, backgrounds, and CG are combined to create the final animation you see. Lighting and various effects are also added during the process.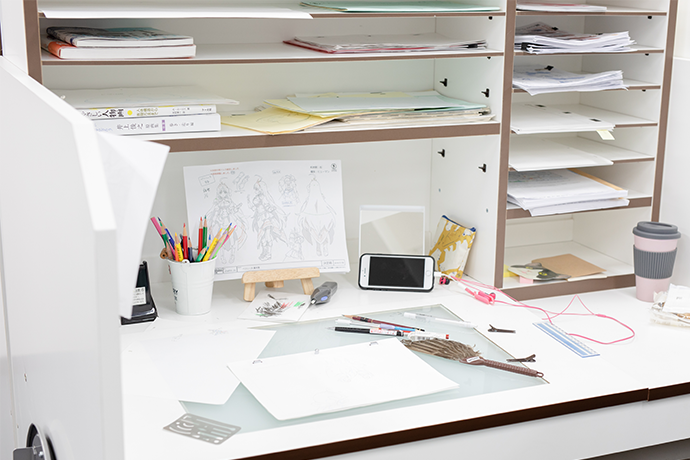 Going up to the third floor of the office, we see the desks of the animation team, who draw the cornerstones of the series: its characters. This desk is apparently created by the only manufacturer in Japan to make desks for traditional anime artists. Some of you out there might be saying, "I've seen that desk before!"
Reference materials for the anime series are taped up above the animators' desks, which they refer to as they draw.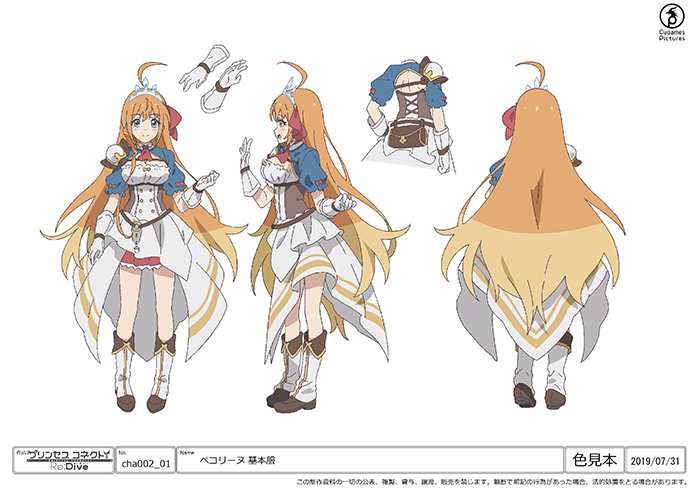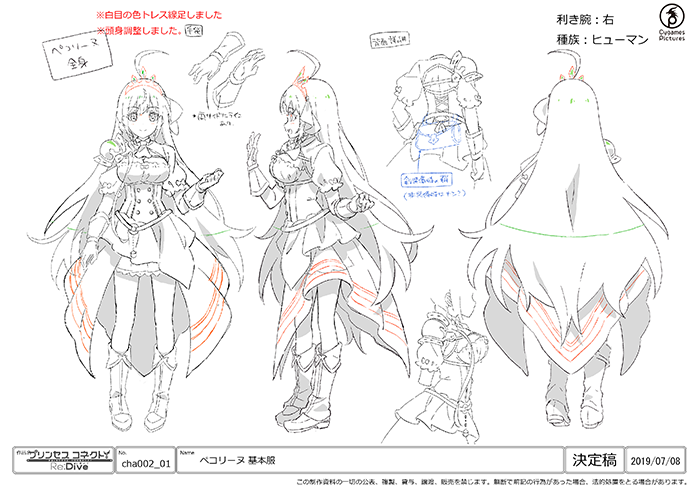 Now that we've introduced the office, we sit down for an interview with Shun Kashima, CyPics's managing director and producer of the Princess Connect R anime, about the studio's values and his outlook on the future!
The desire to create works with love in order to preserve Japan's traditional anime culture for future generations.
Cygames Pictures, Inc. Managing Director
Princess Connect! Re: Dive TV Anime Producer

Shun Kashima

One of the creative talents behind Mysteria Friends (first broadcast on TV January 2019) and Blade Runner Black Out 2022 (short web animation, 2017). He is also the managing director of Cygames Pictures, and is committed to fostering an environment and team that allows creators to focus on creating.
Tell us about the current state of the company and what its future might look like.
Kashima: It was just me when I started CyPics, but now we have around 30 staff members in the studio. We have all the departments you might expect, including production, animation, backgrounds, CG, and compositing teams, so we're now able to produce most titles solely in-house.
Since we're a new studio, we're still growing as a company. For now, though, we're taking every day as it comes, and continuing to create an open environment where everyone's voice is heard. Even if the team grows to twice its size or even larger, I'd like to keep the culture here as one where it's easy for anyone to share their opinions, so that we can each create the best work we can.
CyPics values the preservation of the Japanese tradition of hand-drawn animation, and we consider this mission a key element of our brand. That's why I hope our titles are successful and enjoyed abroad, too. And to do that, we need to further train young animators, which is why I think it's essential to build an environment in which animators who draw by hand are comfortable. I'd like to work at changing typical ways of thinking when it comes to labor conditions in the anime industry.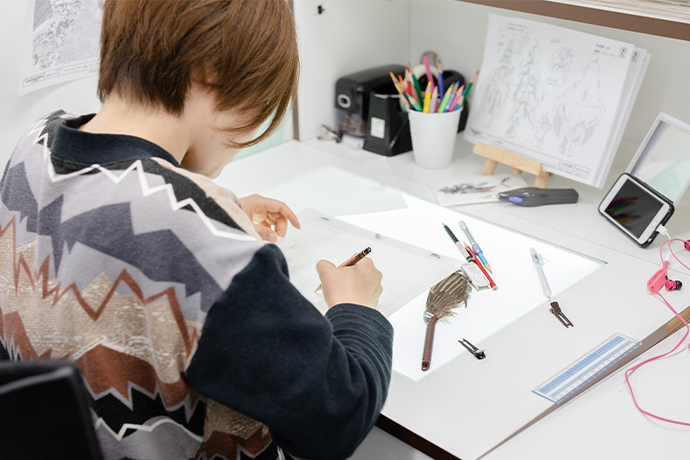 What is the one thing that all CyPics titles have in common?
Kashima: They all embody our desire to create quality titles that will be remembered forever.
Though we ended up making Blade Runner Black Out 2022 for another studio through some unique circumstances, everything we've made since then has been released under the banner of our parent company, Cygames. There will have been no point in starting this subsidiary if we first and foremost aren't passionate about creating works for Cygames, our parent company. We will always maintain our stance of delivering high-quality titles that are made with love. By achieving that, I hope CyPics's value will continue to grow.
You're currently hard at work on the production of the Princess Connect R TV anime. What kind of series is it going to become?
Kashima: The director of the title has a great amount of love for its characters, and is being careful to dig deep into what makes the game's characters appealing in order to express those charms. Part of the original Princess Connect R's appeal is the animated segments, but we're working to make the characters in the anime appealing in new ways as well.
We're also pouring our heart and soul into the structure of the episodes and the scriptwriting so that viewers can see exactly what makes Princess Connect R so special. Everyone on the project is working their hardest to make it something that can be enjoyed by players of the game and new fans alike. I hope you'll look forward to it.
That was the first half of our behind-the-scenes report, where we looked at the studio work environment and learned through an interview what the company values the most!
In the second half, we'll be interviewing the title's supervising animation director and CG director to learn the secrets behind how Pecorine, Kokkoro, Karyl, and other characters are brought to life in the anime! You'll be able to read about all this and more exclusively in Cygames Magazine! Stay tuned!
A Behind-The-Scenes Look at Cygames Pictures's Making of the Princess Connect! Re: Dive Anime! (Part 2)≫≫≫