Cygames by the Numbers: 2023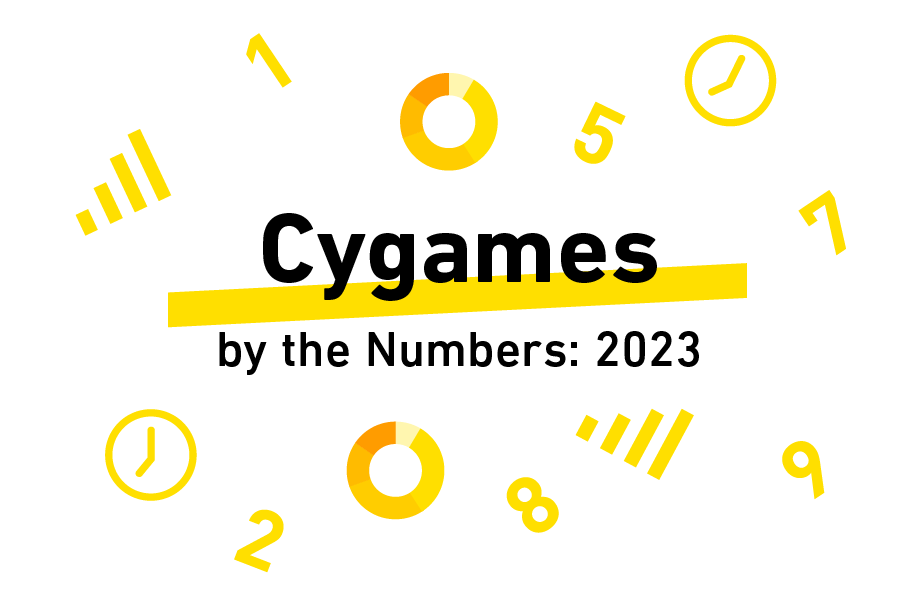 Greetings from the Cygames Magazine editorial department!
To help you get to know Cygames better, we've prepared a variety of simple infographics about ourselves. Check them out if you're interested!
Note: Unless otherwise stated, all data is recent as of August 31, 2023.
Our Staff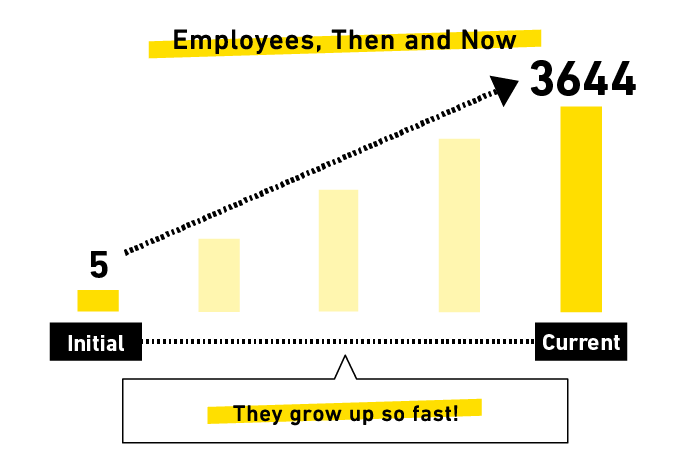 First, we'll explore how our company has expanded over the years. In May of 2011, five members who previously worked together on home console games came together and founded Cygames. Every year since, our company has expanded its workforce along with the company's own growth. As of August 2023, Cygames has over 3,600 employees.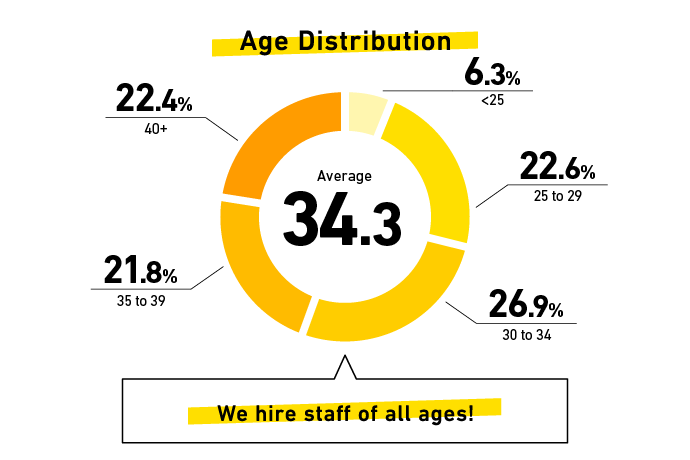 Those in their twenties and thirties make up the majority of our company, with the average age being 34.3. At Cygames, new employees and veterans alike work together to help bring you the best in entertainment.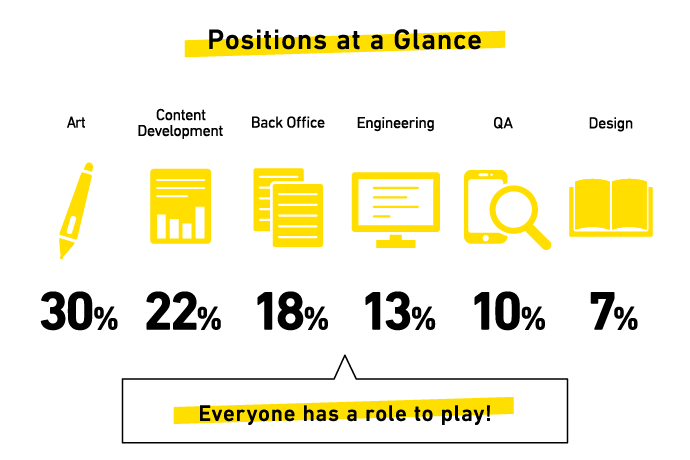 Staff of all different talents shine at Cygames, with artists being the most numerous at 30% of our team. And by team, we mean one, big Team Cygames. Because we know that the best work is done together, we take our mission statement seriously: game together, think together, and make together—across department boundaries.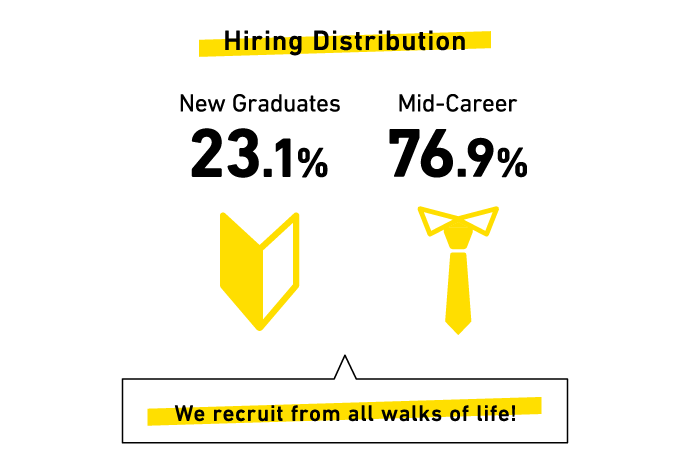 Cygames began hiring graduates fresh out of university in 2013, and ever since we've placed a large focus on creating an environment where they can thrive and develop their skills. Today there are more and more team leaders, managers, and even directors who started out as new graduates. On the other hand, our mid-career hires use their wealth of experience to push our projects to the next level.
Seminars and Training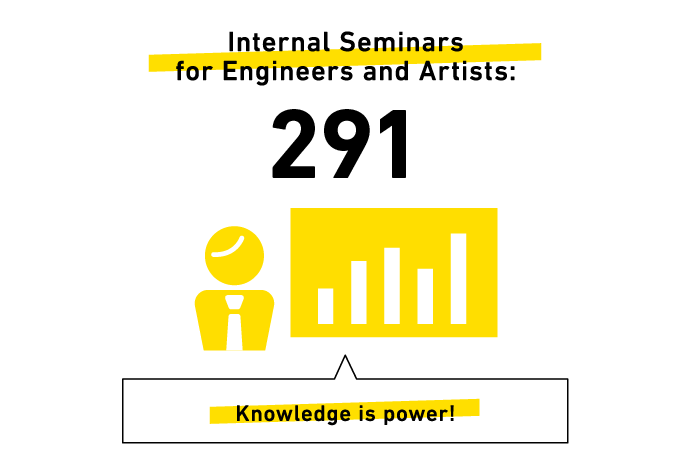 We hold regular seminars to improve our skills. Eight years ago marked our first ever "Skill-Up Thursday" for engineers, and 2019 saw the beginning of the "Artist Talk" series. Everyone is welcome to join—not just engineers and artists!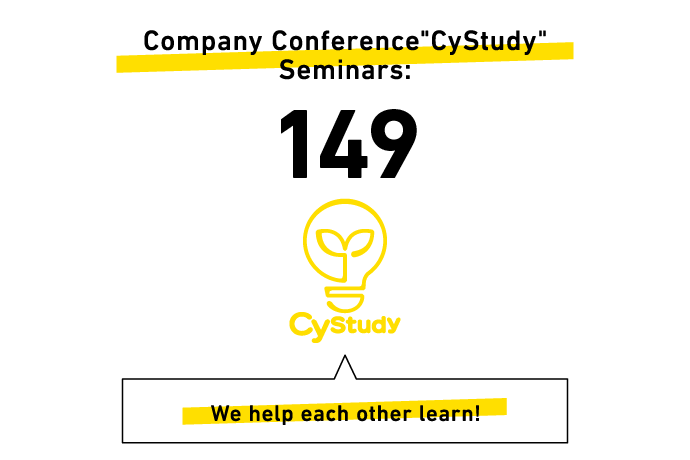 CyStudy got its start in 2018 as an internal conference where staff could share all the expertise accumulated by individual projects. The 149 seminars held to date have spanned not only all aspects of game development, but also anime production and back office work.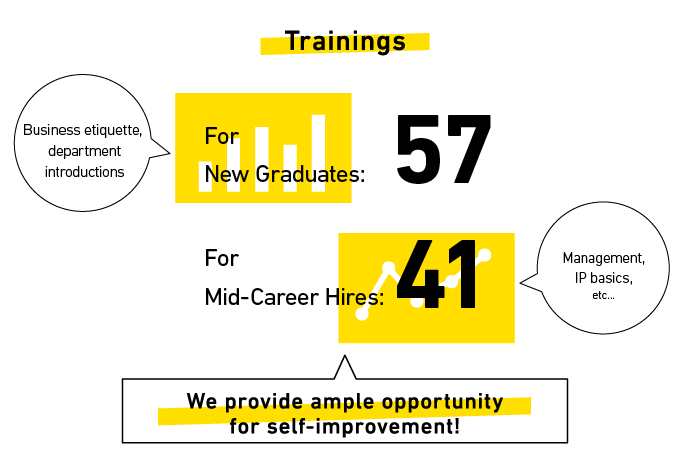 We believe that the work of each and every one of our employees contributes to the Cygames brand, so it's important that all new employees, especially fresh graduates, get the training they need and deserve.
Our 41 different trainings for mid-career hires include a game design "textbook" (Japanese Only) for those new to the industry. In addition to topics immediately relevant to their own work, employees also undergo trainings that give them a glimpse of other departments to improve coordination across boundaries.
Our Creations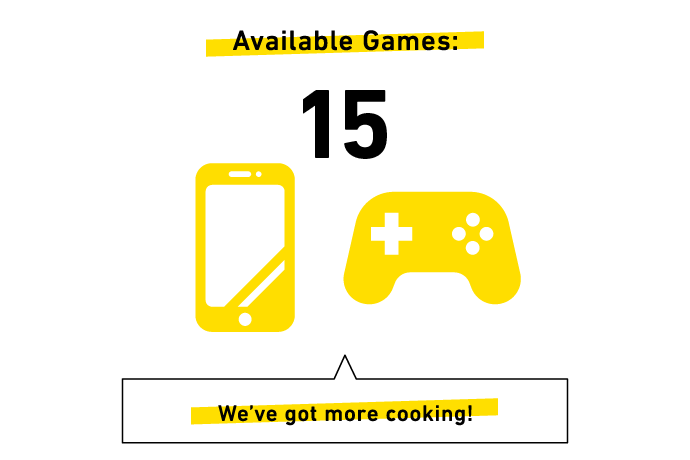 Next, we'll introduce the games, anime, and manga that we've created.
Fifteen of our games are currently available, including mobile games like Umamusume: Pretty Derby and Princess Connect! Re: Dive, as well as console games like Granblue Fantasy: Versus and Shadowverse: Champion's Battle. We've also got a variety of new titles in development, such as Project Awakening and Granblue Fantasy: Relink. Our staff have opportunities to not only help maintain released games, but also gain experience developing new titles.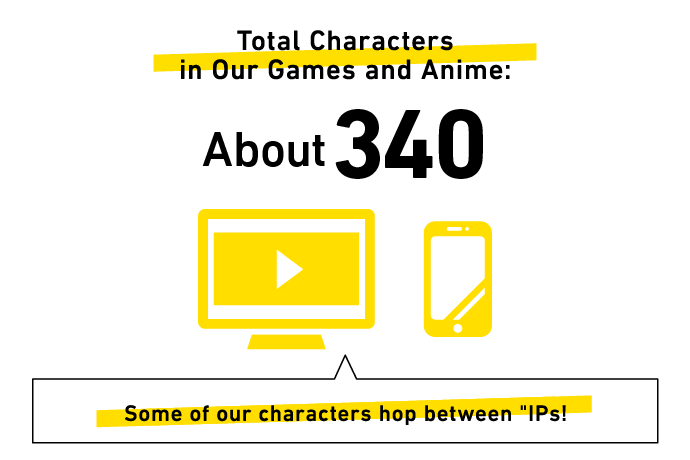 We have produced original anime such as Zombie Land Saga, in addition to anime based on our games, such as Princess Connect! Re: Dive and Umamusume: Pretty Derby. In total, the number of characters in our anime and games combined comes to a total of about 340.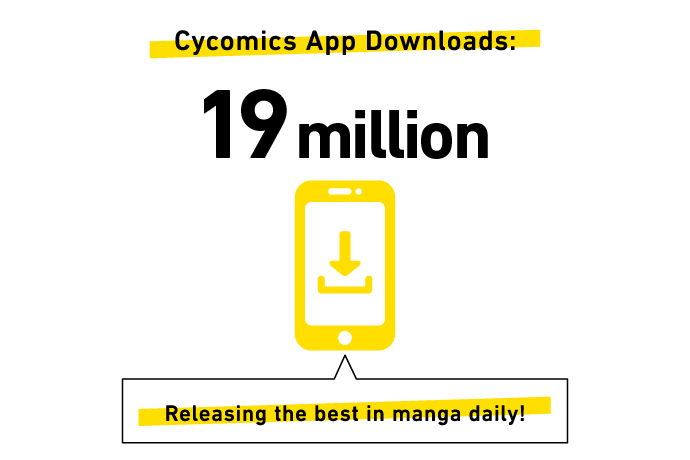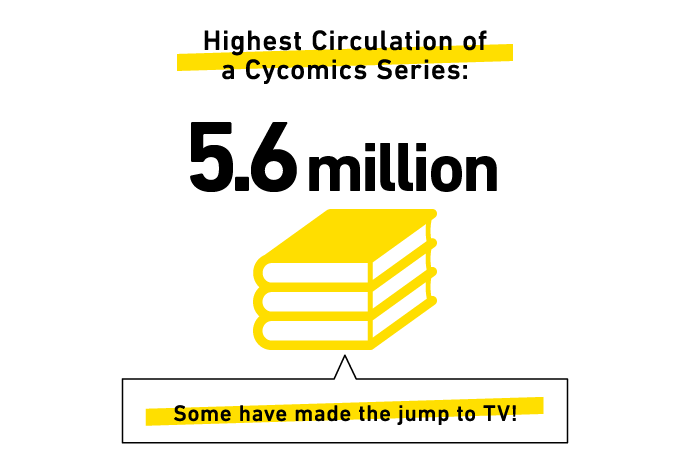 In May of 2016, we released Cycomics, our manga distribution app. On it, you can read the most popular manga titles easily, and the app has reached over nineteen million downloads. Our most popular manga, "Tomorrow, I Will Be Someone's Girlfriend", has even been adapted into a TV drama. We hope to expand our content offerings on Cycomics beyond manga as well.
Global Expansion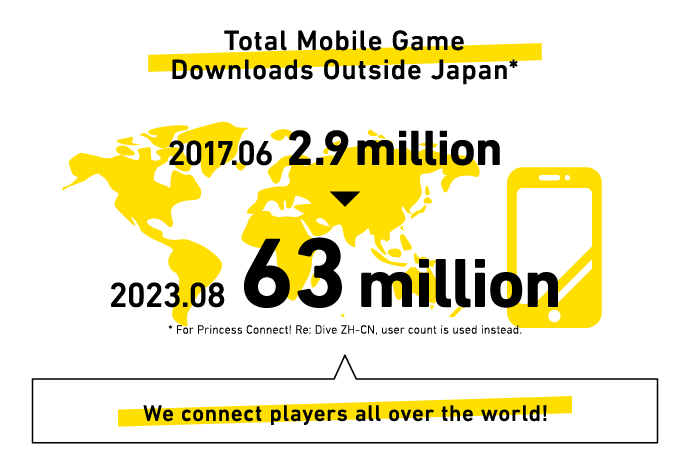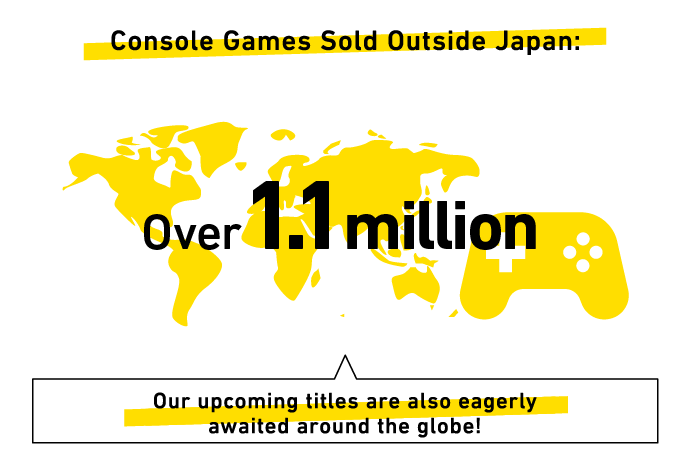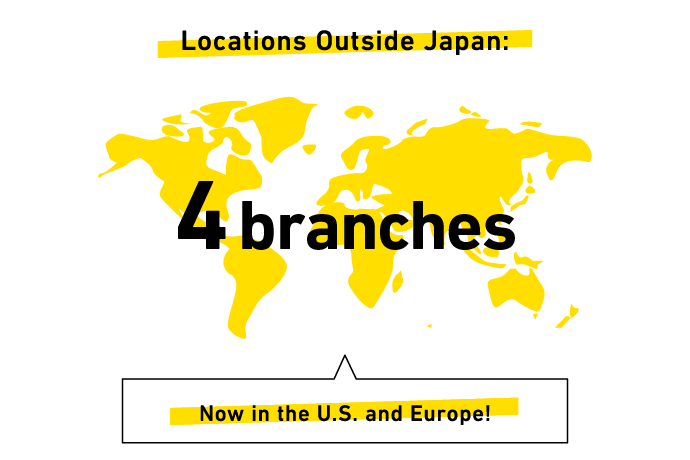 The creation of Shadowverse as a global esports title set our sights on the wide world, leading to the creation of our Global Operations department and establishment of locations outside Japan. Our teams work hard to make our games known and enjoyable across different languages and cultures, through localization, promotion, and in-person events.
Working Environment
Cygames prioritizes our employees' work-life balance, and we try to ensure our employees have an environment they can feel comfortable working in.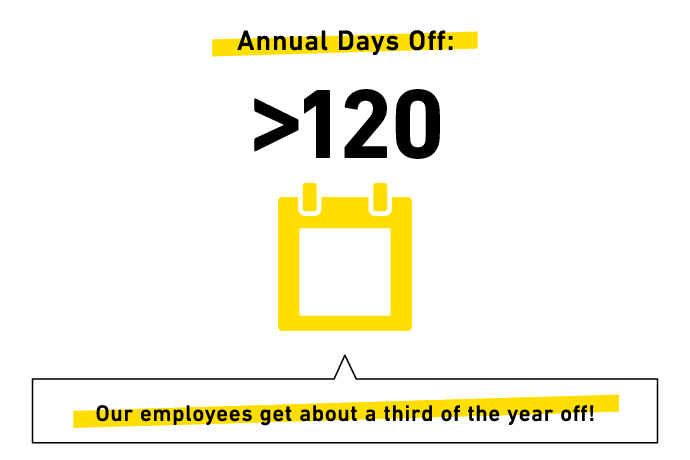 With weekends and public holidays, over 120 days of the year are spent not working. We also offer days off for summer break, the year-end holidays, personal circumstances, and annual paid leave.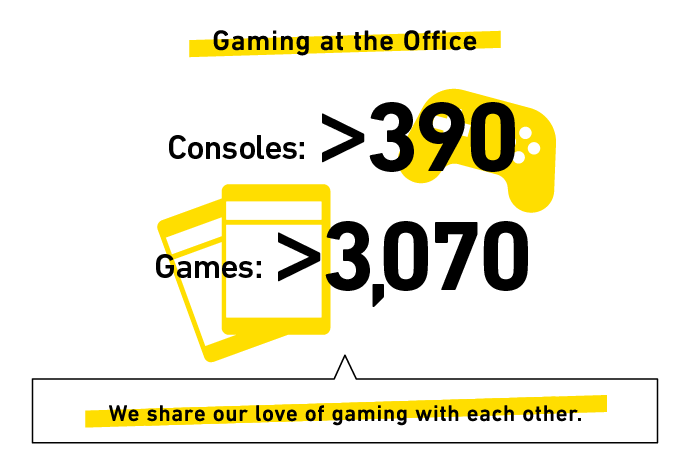 At Cygames, we believe that games are best enjoyed with others. In order to make a fun game, you need to first enjoy playing games yourself, right? With over 390 game consoles and over 3,070 games at the office, our play room is always filled with gamers duking it out during lunch break and after work.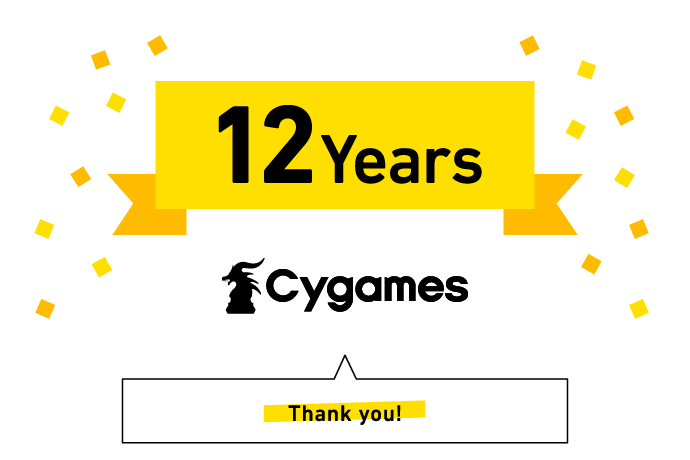 In May 2023, Cygames reached its twelfth year as a company. It's support from players like you that has allowed us to grow year after year. Please look forward to the future of the best in entertainment!