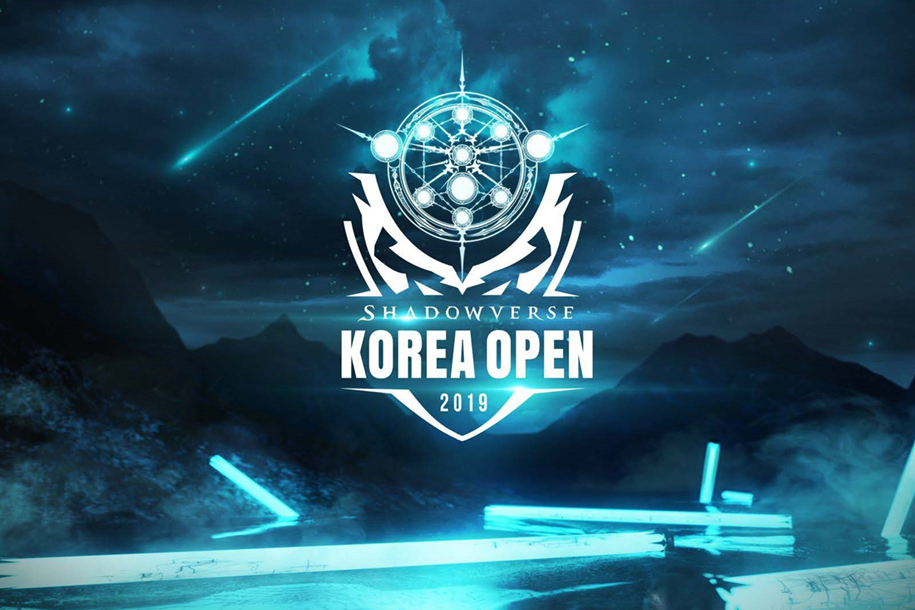 Shadowverse is a mobile esports game that is developed and operated by Cygames. Many tournaments are held for the game, both inside Japan and around the world.
On Saturday, June 22, a large-scale individual battle tournament for the Korea region comparable to the Shadowverse World Grand Prix 2019 was held in Seoul, Korea, in the form of the Shadowverse Korea Open 2019!
In this tournament, all matches from the preliminaries on were played offline. Each of the rounds were streamed weekly, with the victor of the month-long battle receiving an invitation to the Shadowverse World Grand Prix 2019.
The preliminaries through to the semi-finals were viewable only via streaming services, but spectators were invited to watch the finals and semi-finals live.
The venue was brimming with excitement!
Regardless of the blazing sun and heat reaching 30 degrees Celsius, last-minute additional seating had to be set out to accommodate all of the spectators.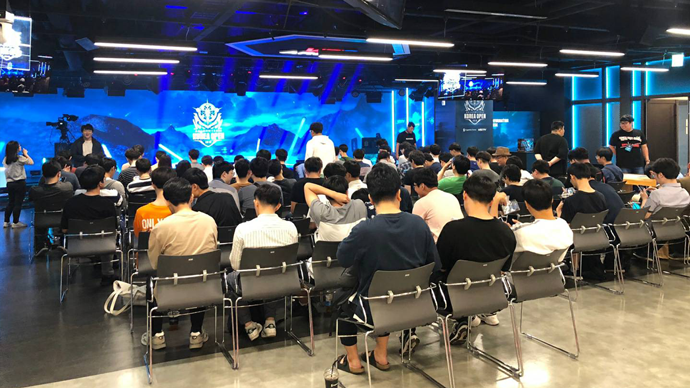 Original merchandise, drinks, and sweets were given out, making everyone there very happy!
Now, onto the matches themselves! The battle for third place saw SINA, a player who used a unique and creative deck, take on Rasse, a veteran of the CCG genre and a player widely known since the release of the Korean version of Shadowverse.
The result was a clear indication of Rasse's experience, with him taking the match in a 3-0 victory! This marked the furthest he had ever reached in a major tournament, winning the prize for third place.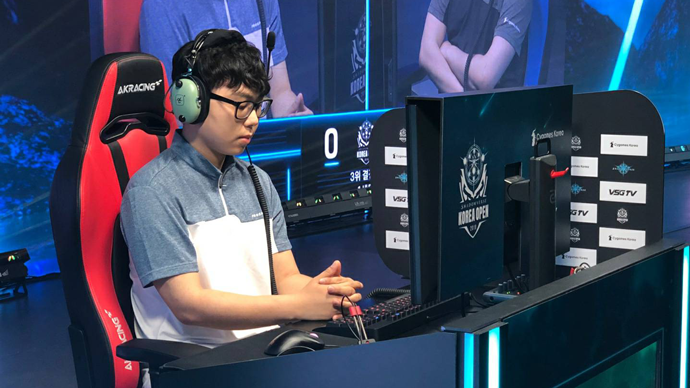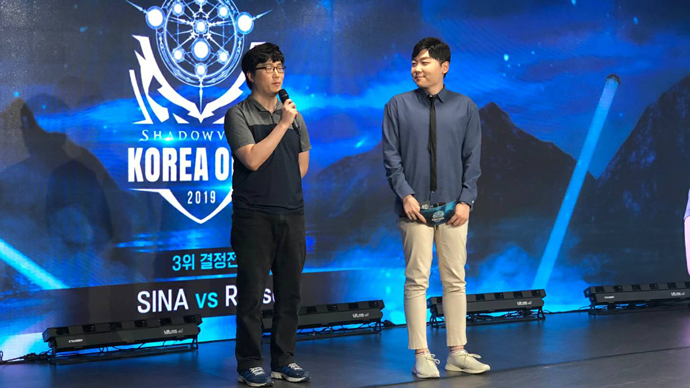 Then it was finally time for the final match!
The finale was a battle between high school student HANEOOHYEON and Tsubaki, a player well known in the Korean Shadowverse community. This was the highest both had ever reached in a major tournament, and so both were aiming for their first victory.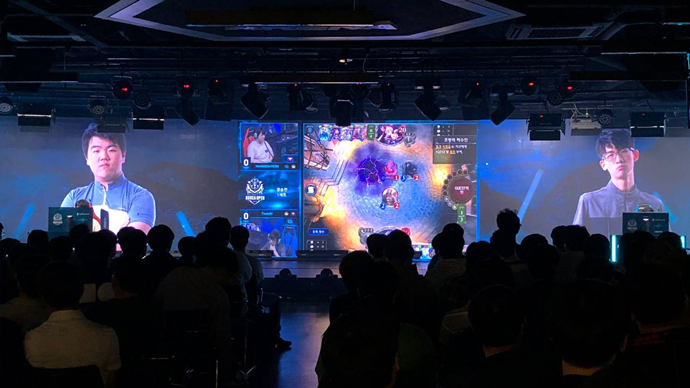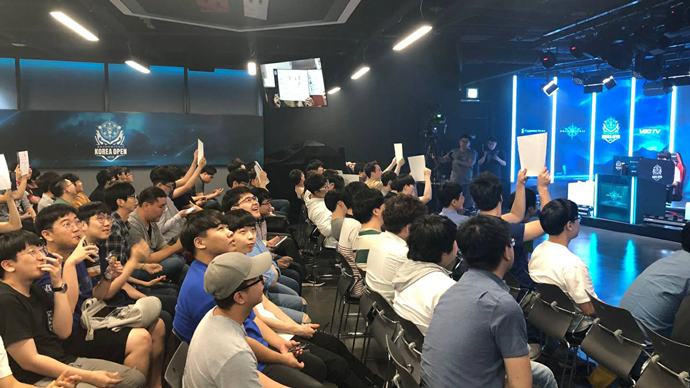 Who won the raging battle and took the throne of victory?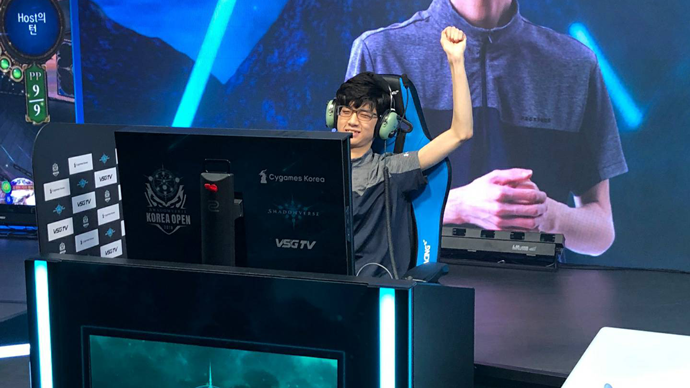 The match was characterized by Tsubaki's overwhelming play, perfectly bringing together the three elements of strategy, hand, and draws. It also ended in a straight 3-0 victory, with Tsubaki winning the Shadowverse Korea Open 2019 and an invitation to the Shadowverse World Grand Prix 2019!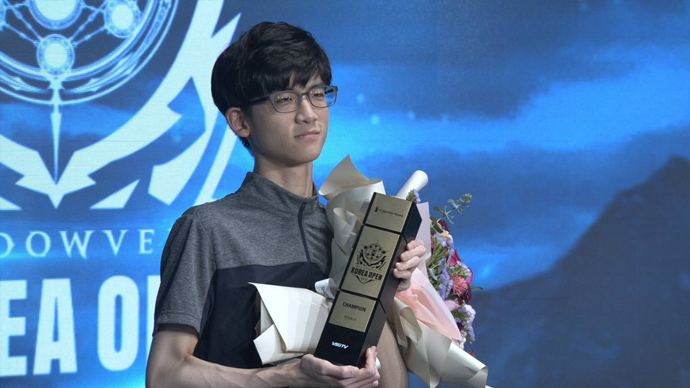 Free from the tension of the match, the winner Tsubaki gave a gentle smile as he discussed his plans for the future. "The Korean players who have reached the Shadowverse World Grand Prix in the past haven't been able to leave their mark, so I want to change that! I'm going to thoroughly prepare for the Shadowverse World Grand Prix 2019."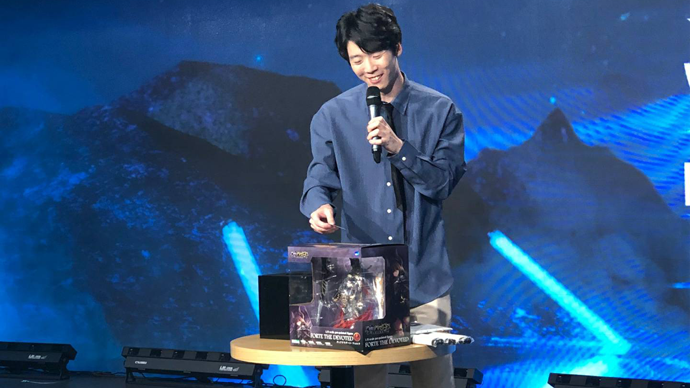 After the awards ceremony, a raffle was also held. The prizes included a figure of the popular Shadowverse character Forte and other game merchandise. The venue was soon filled with the shouts of joy of those who won, and the sighs of those who were not so lucky.
There are many more Shadowverse tournaments planned, both in Japan and overseas in the future. We hope that all Shadowverse players will get fired up and join us!