Celebrating Shadowverse's Third Anniversary! Taiwan Offline Event Report!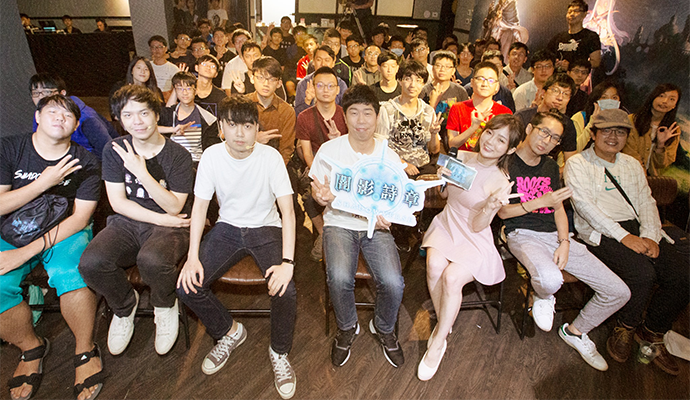 An offline event for Shadowverse was held at the end of June in a venue in Taipei, Taiwan. Following our previous coverage of the event in Korea, this article will provide a report on the Taiwan event!
Regardless of the unfortunately rainy weather, the venue was packed with many attendees! With their welcome drinks and gifts in hand, attendees took photos in front of the venue panel, talked among themselves, and played matches of the game. It looked like a fun time was had by all!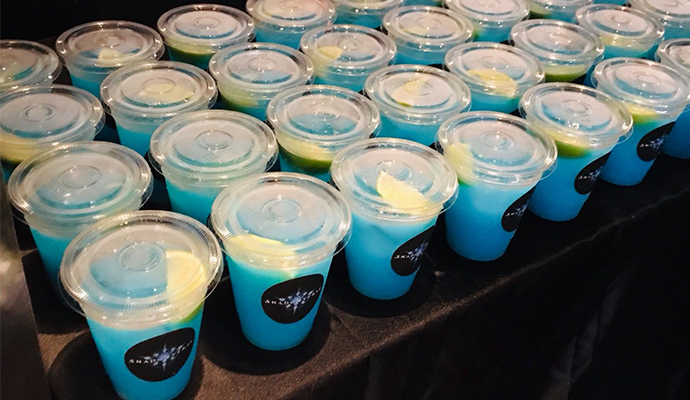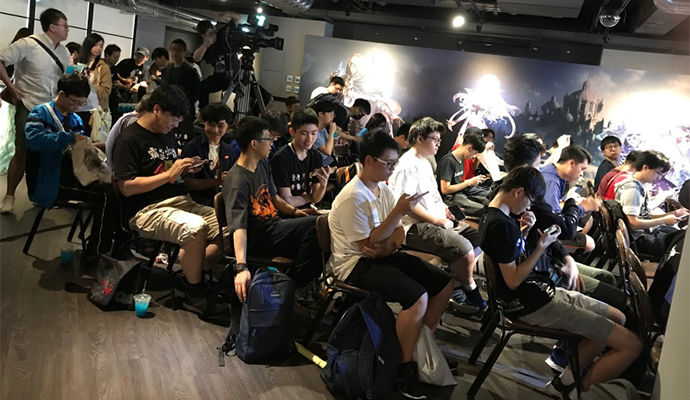 At the start of the event, popular local influencer Nini took to the stage as MC! Following Nini came the famous Taiwanese Shadowverse players Baozu and MrMist, as well as the producer of the game, Kimura. Things were getting heated in the venue as these stars took to the stage!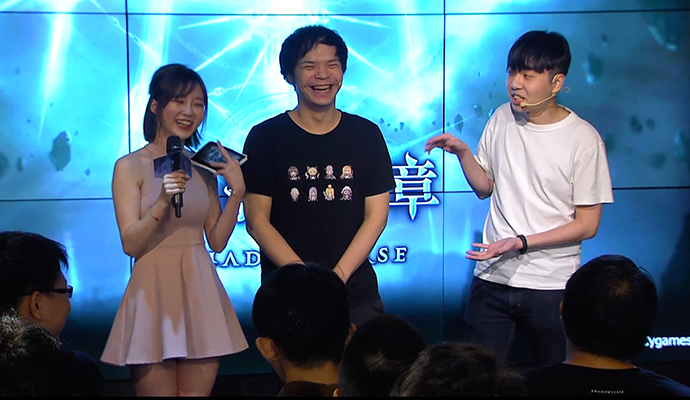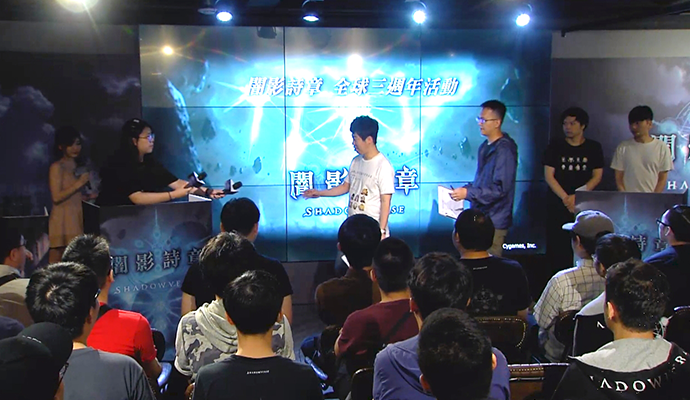 After brief self-introductions, they enjoyed some friendly interaction with the attendees through a quiz and PvP games.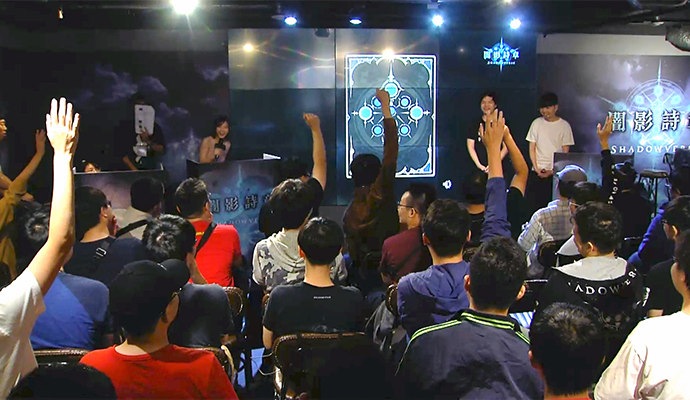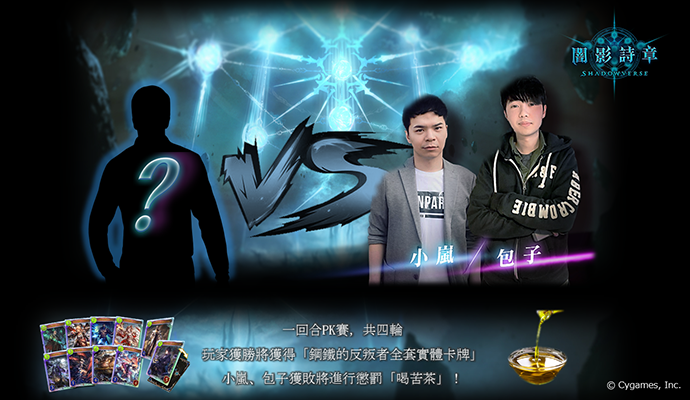 During the PvP section, not only the special guests but the attendees too proved themselves to be very skilled at the game! In the end, Baozu and MrMist actually lost more games than they won, and had to drink some super bitter tea as a result!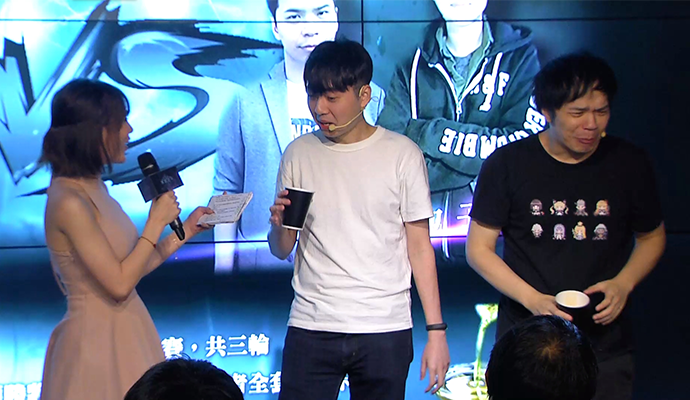 After that, questions submitted by the attendees, selected at random, were answered before some lucky players had a chance to take on producer Kimura himself in some PvP games.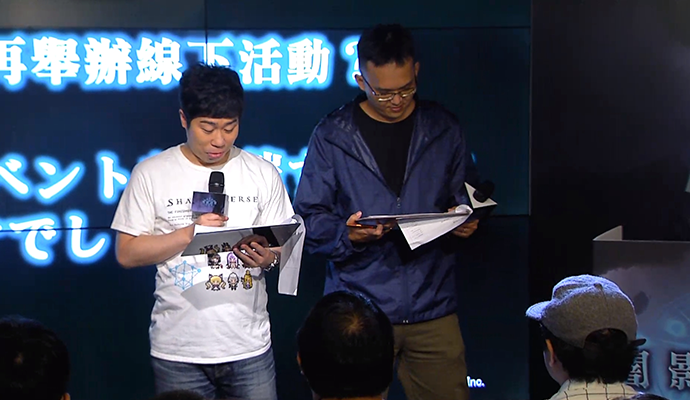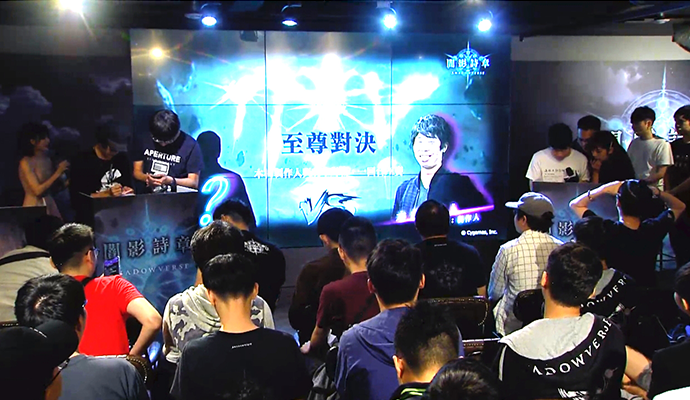 During his matches, Kimura showed off his mettle and won without dropping a single star!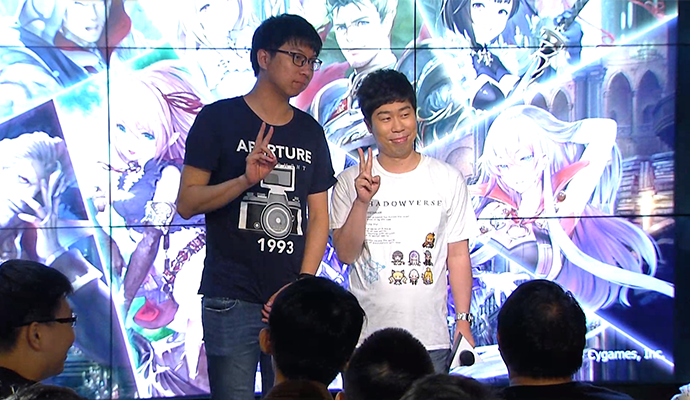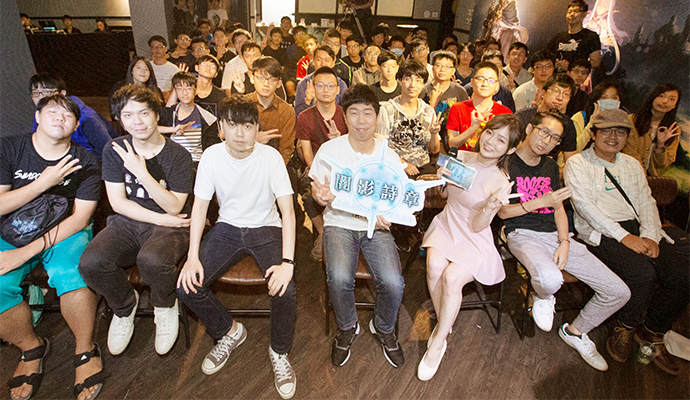 Once the matches ended, everyone gathered for a commemorative photo. Kimura's busy schedule meant he had to leave before the end of the event, but his departure was followed by a lottery draw!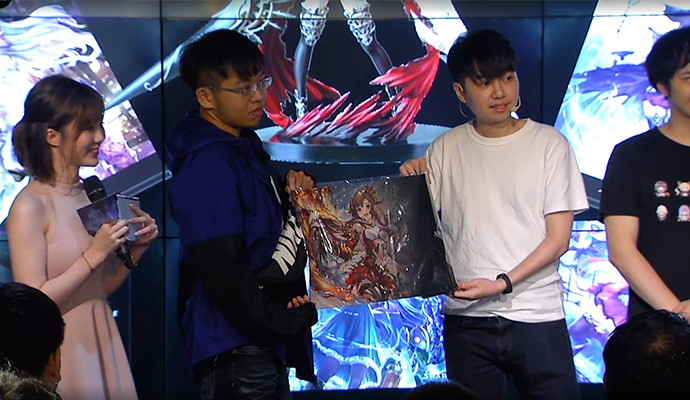 The prizes included figures of popular characters and other Shadowverse merchandise. Everyone was really excited! The event celebrating the third anniversary came to a successful conclusion with the joyful shouts of those who bagged some of the Shadowverse merch.