Sketching Success: A Discussion with Illustration Team Managers, Past and Present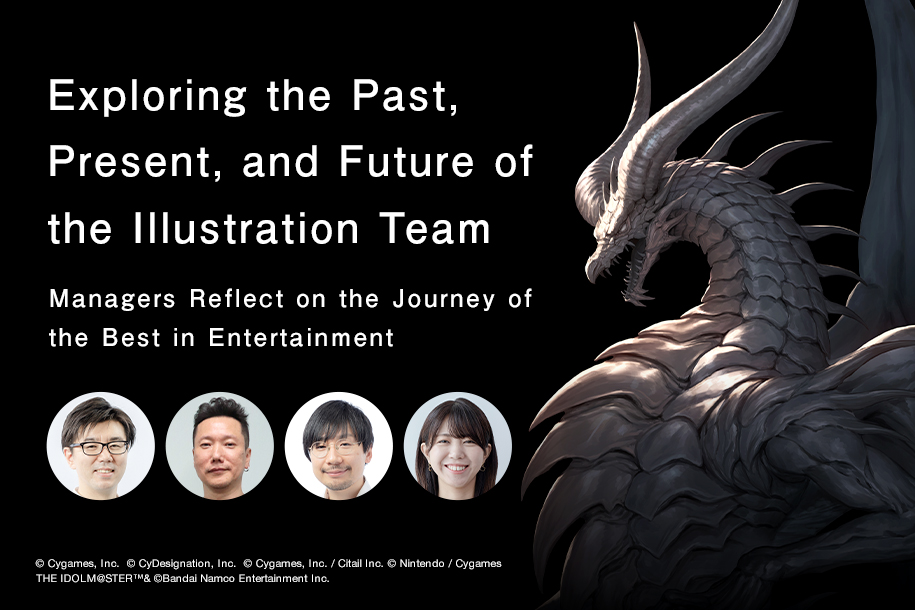 Of all the elements that comprise a game, 2D illustrations occupy a place
of singular importance, as they dictate players' first impressions, serving
as a gateway to the game and its world. Over the years, the Cygames illustration team has continuously risen to the challenge and evolved in
pursuit of being the best in the industry. In this interview, we ask managers
past and present how the team got here and where it's headed.
• This article is an excerpt from an interview included in the official catalogue of Cygames Exhibition: Artworks. Cygames Exhibition: Artworks will be held at the Ueno Royal Museum from September 2, 2023 – October 3, 2023 (JST).
• The catalogue can be purchased at the venue or preordered online at Cystore, the official online store of Cygames.
• Online preorders for the catalogue will take place from October 4, 2023 3:00 p.m. – November 6, 2023 2:59 p.m. (JST).
Cygames, Executive Officer.

Toshiyuki

Manager: January 2014–April 2016
After serving as manager of both the illustration and illustration direction teams (which have since merged), Toshiyuki became executive officer and head of the art department in May 2014. During his tenure as manager, he also took on executive officer responsibilities on top of his managerial duties. He is now involved with character design direction as well as concept creation.
Cygames Saga Studio, Director.

Chihiro

Manager: May 2016–March 2020
Since joining Cygames a month after its founding as part of the Rage of Bahamut team, Chihiro has been involved with not only other Cygames titles such as The Idolmaster: Cinderella Girls (Published by Bandai Namco Entertainment Inc.) but also works of other companies as both illustrator and supervisor.
Art Director, Granblue Fantasy.

Issei

Manager: April 2020– March 2022
Issei has worked on Rage of Bahamut as illustrator and Granblue Fantasy as character designer. He became manager after Chihiro moved to Saga, and set to work growing the team. Currently, he serves as art director for Granblue Fantasy.
Manager: April 2022–present

Ayami

After joining Cygames as a coloring artist on the Princess Connect! team, Ayami worked on The Idolmaster: Cinderella Girls Starlight Stage (Published by Bandai Namco Entertainment Inc.), among other titles. She went on to build experience as a leader in multiple roles—supervisor, project leader, illustration director—before taking on her current position.
Looking Back:
The Cygames Standard
What were the founding goals of the Cygames illustration team?
Chihiro When Cygames was founded in 2011, feature phones were still the norm. Naturally, that limited our range of expression. Despite those limitations, with our first game Rage of Bahamut we set out to deliver a level of quality the world had never seen before in a card game. Our gold standard came in the form of the first Bahamut illustration drawn by Mr. Aiba, director of CyDesignation. That one illustration became a benchmark of quality for all illustrations at Cygames going forward.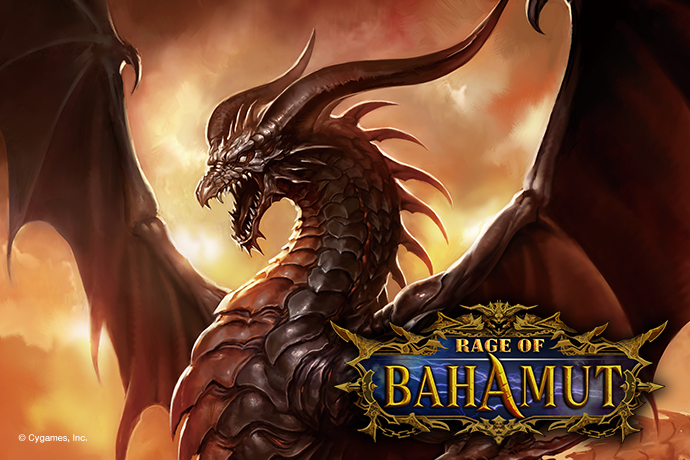 Toshiyuki It all started with concept art. Concept art gave shape to the ideas in our heads, allowed us to share in a common worldview. Mr. Aiba's Bahamut was one such piece.
This initial process would later be used to get other Cygames titles off the ground.
Ayami So the Rage of Bahamut illustration team set the standard not only in terms of quality, but workflow too. What was it like being a part of that?
Toshiyuki Being in the team always felt like being among the best of the best. And small wonder—the artists working on Bahamut were all hand-picked by President Watanabe himself for their skill and distinctive style.
Issei That's right. Chihiro undertook a massive number of illustrations while maintaining the standard of quality set by the concept art. Together with the unique contributions of artists who joined later, that initial image matured into a more expansive worldview and art style.
Toshiyuki Rage of Bahamut and The Idolmaster: Cinderella
Girls (Published by Bandai Namco Entertainment Inc.) became the two titles to beat for us. We would all ask ourselves what we needed to rival that quality, and, of course, surpass it.
Issei Actually, it was the uncompromising direction of Rage of Bahamut that became the basis for the company's vision of being the best in entertainment.* The motto felt very Cygames, so it was a no-brainer. Bahamut was an important project for the company as a whole, and for me personally, it became the gold standard for quality and speed in illustration.
*Rage of Bahamut was developed with the goal of creating the best game.
This stance later grew into the vision of the company as a whole—to be the best in entertainment.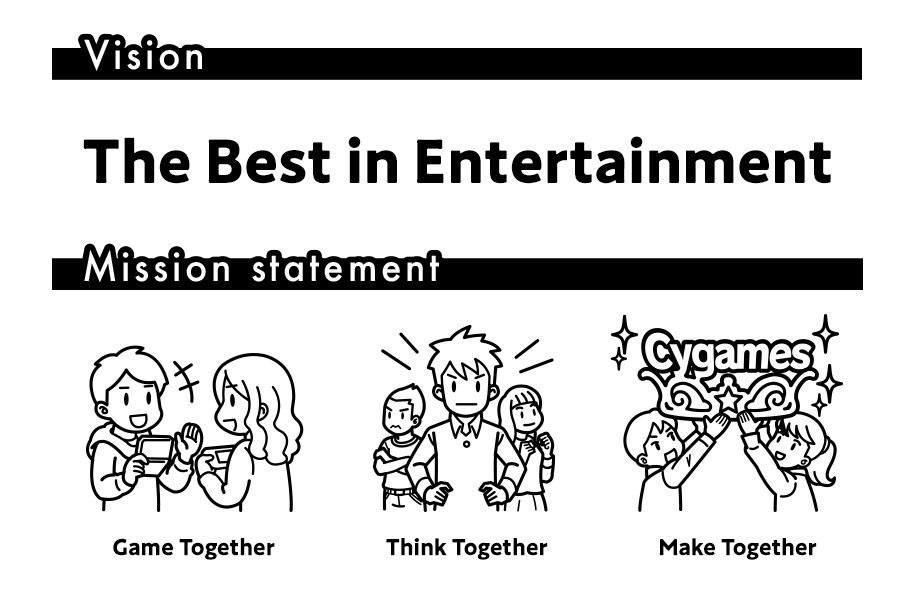 How did the Rage of Bahamut team deliver such high quality?
Chihiro Each stage of the drawing process was left to the individual artist, from rough draft, to line art, to coloring. So we had a team of highly skilled illustrators each working on their own art while pushing each other to be better. We honed both quality and speed by incorporating each other's strengths.
That atmosphere of mutual learning was present from the Rage of Bahamut days, and I think that's what led to the richness evident in our work.
Toshiyuki I got the sense that our own individual styles gradually fused together. Mr. Watanabe's sage advice also pushed the team in the right direction.
Issei He would often stay to chat for a bit while giving advice.
Actually, I heard a lot about you from him, Chihiro. All the legends about your work. I mean, during Rage of Bahamut's early days, you would finish a card in a day and a half, then three evolution variants in another day and a half—a total of three days for one set of four cards. I'd be curious to know, how'd you achieve that speed?
Chihiro I think the biggest thing was color. I'd start coloring from the early drafting stage, and have it all colored in time for the first progress check. Color just makes it that much easier to visualize how the finished product's going to look. Also, I didn't give too much thought to layout. For mobile game illustrations, characters are usually the main focus, and the image size is predetermined. Granted, there are some illustrations that call for more elaborate design, but I let other artists handle those and just focused on quantity.
Issei Still, I doubt more than a handful of people in the industry could draw as fast as you. During my time as manager, I was constantly faced with the question of how to recreate that speed.
Looking Inward:
From Dream to Team
How has the illustration team changed since?
Issei Illustrators used to be held accountable for both quality and speed, but there's only a few people, like Chihiro here, capable of doing that. In order to deliver high-quality artwork to our players in a timely manner, we shifted toward splitting up work—having different artists handle different stages of the illustration process. The system we use now started with Cinderella Girls and evolved from there.
Toshiyuki A major reason for this change in workflow was the training of new team members. The Bahamut team were all strong individually, but it didn't feel like we were making the most of working all together at the same company, on the same floor of the same building. I thought to channel all that raw skill into training.
Issei The team did feel connected horizontally to a certain degree, but it lacked the vertical integration needed to pass skills and know-how down from artist to artist.
Toshiyuki Exactly. More than anything, I wanted us to truly feel like a team. We started by helping each other out more and streamlining the organization. I think it was the Granblue Fantasy team under Issei where the sharing of skills and know-how really took off. By striving for greater unity while building up our training practices, we grew into a team where the importance of helping each other improve became the norm.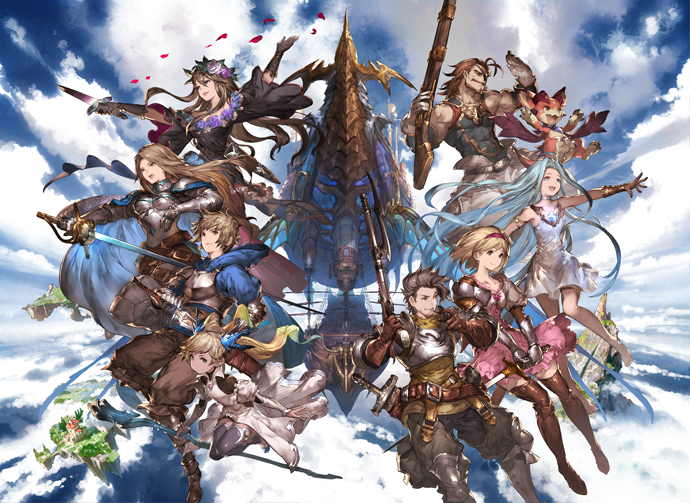 Issei In the Granblue Fantasy team, it was constant trial-and-error to see how fast we could get newcomers up to speed with the more senior artists, so naturally we got better at training over time. To the point where now, you could call the team one giant wiki on how to train a new recruit.
Ayami When I first joined, I remember being surprised at how fast splitting up work allowed me to draw. There was already a culture of working together to output high quality within the strict deadlines of production. That applied to solo tasks as well. When you're responsible for an entire illustration from start to finish, it's more on you to polish the quality yourself, but it would still be a team effort. We'd share tips and tricks with each other and receive feedback from our supervisors as well. Over time, we took steps to make that culture into a more formal support system.
Toshiyuki Team organization really improved after you became manager, didn't it? That paved the way for a level of systemization in knowledge-sharing and training that wasn't possible in our day.
Ayami I myself was a newcomer to the gaming industry when I joined Cygames, so my technical ability wasn't quite there yet. It was thanks to the support systems in place that I was able to catch up to my colleagues. That experience informed my current priorities after taking on the role of manager—team collaboration, training, recruiting, and supporting those new recruits. These are the things that'll allow us to push the boundaries of quality and speed going forward. I believe it's the individuals that make the organization, so my goal is to strengthen the team as a whole by giving each and every member they attention and care they deserve.
How do you train artists to be capable of creating entirely
new worlds?
Toshiyuki Splitting up work has its merits, but we don't use this approach for everything. Training illustrators who can take a piece from start to finish by themselves is just as important.
Chihiro Illustrations brought from rough draft to completion by a single artist have a unique charm to them. This approach is especially needed in concept art, where the illustrator creates something from nothing. Training artists to do that isn't easy, as it requires skill in a multitude of areas—character design, backgrounds, and coloring, just to name a few.
Ayami Right, and impeccable quality is expected in each of those areas for all Cygames illustrations, which means training is absolutely crucial. That's how we got the idea to hold in-house study sessions where participants can learn new skills and share know-how from their particular area of expertise. We hold them online, so colleagues from our Osaka and Saga branches can join too.
Chihiro Not only that, it's the casual nature of it as well—anyone can get taught by the experts while doing their own work on the side. The importance of these opportunities for upskilling cannot be overstated, and I think they're really contributing to the growth of the team as a whole.
Toshiyuki Speaking of our other branches, Chihiro, you've been head of Saga Studio since its founding in 2020. I hear you've been putting a lot of effort into training over there as well.
Chihiro Yes, that's right. Saga Studio was built from the ground up as a new hub for all things creative. We're still growing, and a large part of that is devoting attention to educating the next generation of creatives, from concept artists to UI designers. There's a wealth of aspiring artists out there who, for one reason or another, can't up and move to big cities like Tokyo or Osaka. We can give that talent the opportunities they need to grow. Also, I believe the natural beauty of Saga nurtures a certain creativity not possible in a sprawling metropolis.
Ayami I'm from Fukuoka myself. At first, I wanted to join a local game company, but that didn't work out, so I came to Tokyo. Not everyone can make a big move like that, though.
I'm sure there's lots who end up giving up on their dreams, so it means a lot to me that those people now have a place closer to home where they can let their talents shine. No one should have to give up on their dreams, and I hope more and more young creators in Kyushu will see working at Cygames as a way to take that first step.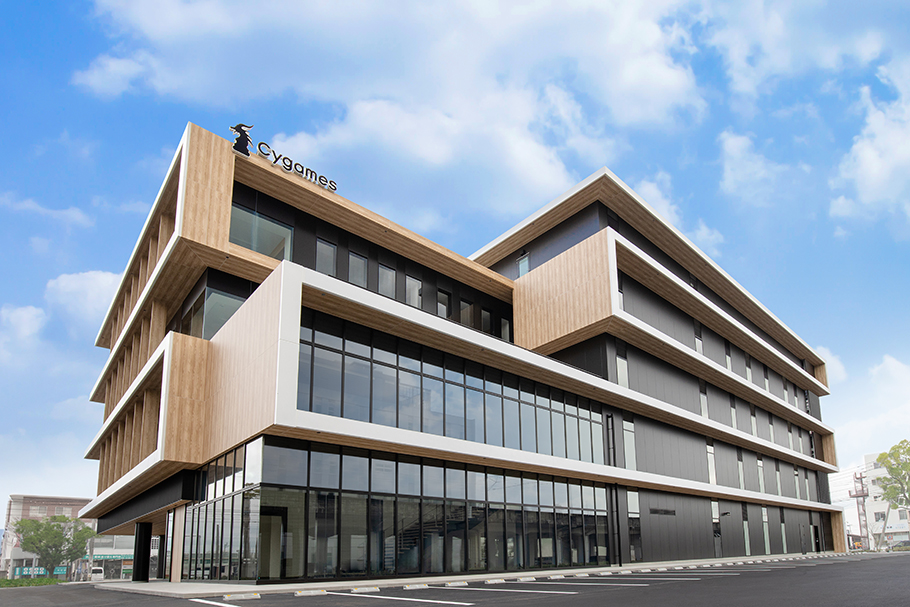 Looking Forward:
What It Takes to Be the Best
What does being "the best" mean to you in terms of illustration?
Ayami Everyone's going to have different ideas as to what "the best" entails, but if I had to verbalize mine, I'd say it's art that exudes passion and attention to detail. When I worked on Cinderella Girls Starlight Stage (Published by Bandai Namco Entertainment Inc.), I saw firsthand how much care the main illustrator Annin Dofu worked into each and every nuance of expression, from the softness of a character's body to their fingertips. I think that attention to artistic detail is a large part of why the game was so beloved by fans.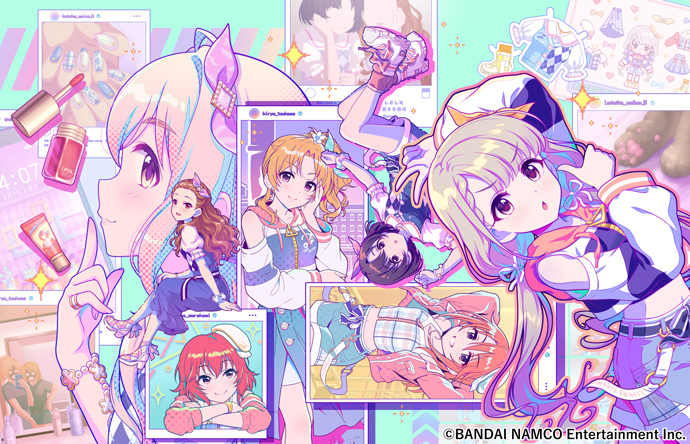 Issei Agreed. And to your point about passion and attention to detail, I'd add that it extends to a character's story as well.
In live-service games, characters continue to grow and undergo change along with the game itself, and we as illustrators make sure the artwork reflects that by taking the time to play the game and experience the story firsthand. So if you ask me, the best illustrations are those drawn from the perspective of a player. Cygames has a number of long-running titles, and I think that longevity is due in large part to our artists' passion and willingness to become fans themselves.
Chihiro To add yet another layer to that, I'd say that passion and attention to detail need to be supported by a solid foundation—not only having mastery over the basics, but also being well-versed in both classics and the contemporary. That means having an expansive tool kit to draw on, knowing what makes something "the best" in your eyes, and putting it onto the canvas. That's how you reach the players.
Toshiyuki I think the ultimate question any illustrator faces is how to put both soul and skill into their art. And to go along with that, how to create a work of art that makes people feel, whether it be awe, or shock, or even doubt. It's certainly not easy, but that's what the best illustrations do. Not only do they suck the player in, they also allow the artist to lose themselves in the creative process. Passion, attention to detail, character story—they all go into making that possible.
Looking Beyond:
Road to the Top of the World
How would you like to see the illustration team evolve going forward?
Ayami First off, leading the industry in terms of quality will continue to be a goal of ours. Cygames art has been well-received since the Rage of Bahamut days, but we still have room to grow. The bar's also much higher now. With so many resources and tools readily available, talented artists, both professional and amateur, are popping up all over the world.
Earning recognition for our art as a company is both more meaningful and difficult than ever before.
When I say leading the industry, I mean on a global scale, and that's going to require not only technical but organizational growth as well. I'd like to foster an environment in which all our talented creators are free to hone their craft and thrive.
The best content can only be created by the best team, and as manager it's my responsibility to build that team.
Issei You bring up a good point about the global scene. The quality of illustration has increased dramatically in recent years, especially in Asia. We need to constantly be on the lookout and willing to learn, or else we'll find ourselves falling behind in artistic ability as a company. For my part, I love indie games, so I make an effort to stay informed and note anything that catches my eye. I then share what I've learned with the team, which helps us all improve. This culture of mutual sharing and learning is something I'd like to continue to foster, as I believe that's how innovation is born.
Chihiro Like Issei said, illustrators across Asia have got the basics down, studied the trends, and are now producing quality work. Which means, for us to continue delivering art that meets our players' expectations, we need to double down on upskilling through training lectures and the like now more than ever. That goes for us at Saga Studio as well. Nurturing the technical prowess of our members is one of my top priorities.
Toshiyuki My goal is a company that strives to be the best in the world, that's always eager to improve as a team. And most importantly, one that's able to have fun while doing it.
Ideally, arriving at "the best" will happen naturally as a result of that process. We've grown as an organization and fostered a supportive environment, but part of me can't help but feel that some of the passion has waned. In the early days, we weren't nearly as organized, but we were all overcome with a drive to be the best. There was a certain passion to be found in the chaos. I'd like to recreate that environment and cultivate that passion once more. And with that passion, maybe one day we'll stand proud as best in the world.
---
That's all for our sneak peek of the interview with past and present managers from the illustration team. The Cygames Exhibition: Artworks official catalogue includes the full interview as well as many other interviews about the art direction of each of our works. Be sure to grab a copy in-person or at Cystore!
Cygames Exhibition: Artworks

will be held at the Ueno Royal Museum from September 2, 2023 to October 3, 2023 (JST). We hope to see all of you there!